Predator Helios Neo 16: Unleashing Next-Gen Gaming Power | Acer
Predator Helios Neo 16, Acer's latest gaming laptop that sets new standards for performance, design, and durability. This cutting-edge device is a significant leap forward compared to its predecessor, the Predator Helios 300, and promises an exhilarating gaming experience.
Acer Predator Helios Neo 16, a game-changer in both design and performance.
This impressive gaming laptop boasts an alluring and sophisticated black tone, exuding a sense of luxury and professionalism. Crafted with high-quality metal, the laptop's back features a prominent laser-engraved code series, while the Predator logo takes center stage, adding a touch of uniqueness to the gaming experience.
Weighing a mere 2.6 kg, the Acer Predator Helios Neo 16 strikes the perfect balance between power and portability, making it an ideal companion for users on the go.
Versatility is key with the Acer Predator, as it offers a wide array of connectivity ports, including USB 3.2, USB-C, Thunderbolt 4, HDMI, DisplayPort, LAN RJ-45, and a 3.5mm headset jack. This ensures seamless connectivity with other devices and accessories, empowering users to extend their gaming experience to new heights.
Converging screen technology, top-notch sound for an extreme experience.
Experience the brilliance of a 16-inch screen with WQXGA (2560 x 1600) resolution on the Acer Predator Helios Neo 16, delivering sharp, detailed, and vibrant visuals. The 165 Hz refresh rate ensures smooth and tear-free image display, perfect for fast-paced gaming genres that demand quick responses.
Say goodbye to eye strain with Acer ComfyView's anti-glare effect and reduced light reflection, offering a comfortable viewing experience even in extended sessions. The impressive 500 nits brightness guarantees clear and sharp images, even in brightly lit environments. Thanks to IPS panel technology, you'll enjoy wide viewing angles and accurate colors, providing a feast for the eyes from any perspective.
The Acer Predator Helios Neo 16 is a perfect fit for design and photo editing tasks, boasting 100% sRGB color standard coverage, ensuring excellent screen display with true-to-life colors. Immerse yourself in the world of gaming or graphics with a lifelike experience that transports you to new realms.
Enhancing the overall audio experience, the laptop features Spatial Audio and DTS X:Ultra Audio technology, delivering powerful 3D surround sound that immerses you in a world of multidirectional audio, enriching your gaming and entertainment experiences.
Clear communication is assured with Acer Purified Voice, guaranteeing crystal-clear sound during online chats and video calls by eliminating unwanted noise and improving sound quality. With Acer TrueHarmony, get ready for an exceptional listening adventure with realistic and emotional sound quality, including powerful and detailed bass that will leave you astounded. Get ready to elevate your audio experience to new heights with Acer Predator Helios Neo 16!
Top-of-the-line gaming laptop with amazing performance
One of the standout features of the Predator Helios Neo 16 is its powerful hardware. At its core, it boasts the formidable 13th generation Intel Core i7 processor, delivering lightning-fast performance and seamless multitasking capabilities. Accompanying the CPU is the impressive Nvidia GeForce RTX 4060 GPU, featuring the revolutionary Ada Lovelace architecture. This advanced graphics card enhances gaming performance, especially when coupled with DLSS 3 technology from Nvidia's AI platform, resulting in stunning graphics and smooth gameplay. Furthermore, gamers can immerse themselves in lifelike visuals with the inclusion of Ray Tracing technology, making Esport and AAA gaming experiences more realistic than ever before.
To ensure peak performance, Acer subjected the Predator Helios Neo 16 to rigorous testing. The laptop's capabilities were put to the test with Geekbench 6, yielding outstanding scores of 13,114 for multi-core and 2,177 for single-core performance. Furmark software further demonstrated the laptop's prowess at varying resolutions, achieving impressive frame rates and maintaining stable temperatures.
At 2.5K resolution, the average frame rate reached 185 Fps, while the GPU and CPU temperatures stayed at a comfortable 76°C and 70°C, respectively, with a power consumption of approximately 141W. Pushing the boundaries, even at 4K resolution, the average frame rate remained at an impressive 187 Fps, with the GPU temperature reaching 77°C and the CPU temperature only about 58°C. The power consumption remained consistent. Even at the demanding 8K resolution, the Predator Helios Neo 16 delivered solid performance, with an average frame rate of 181 Fps, GPU temperature of 77°C, CPU temperature of 61°C, and power consumption of 157W. These test results showcase the laptop's exceptional cooling system, ensuring that temperatures consistently stay below the 77°C threshold.
Cyberpunk 2077, a notoriously demanding game, was no match for the Predator Helios Neo 16. At a resolution of 2560 x 1600 and the highest configuration settings, the laptop demonstrated its capabilities. Initially, temperatures and CPU consumption rose, but thanks to the efficient cooling fans, the CPU temperature eventually settled at a comfortable 70°C, and the RTX 4060 GPU reached 75°C. The processor's power consumption peaked at 69W before stabilizing at an average of 36W.
Acer has pulled out all the stops when it comes to the cooling system. The Predator Helios Neo 16 is equipped with two 3D AeroBlade 5th generation metal fans, combined with Vortex Flow optimization technology, ensuring the best heat dissipation in its segment. To further enhance cooling performance, Acer offers the option to add liquid metal thermal paste for the CPU, ensuring optimal temperatures even during intense gaming sessions.
Aside from its exceptional performance, the Predator Helios Neo 16 also boasts a stunning 16-inch screen with a 16:10 aspect ratio and a WQXGA (2560×1600) resolution. With a peak brightness of 500 nits and 100% sRGB color coverage, gamers can enjoy vibrant and immersive visuals, making their gaming experience even more captivating.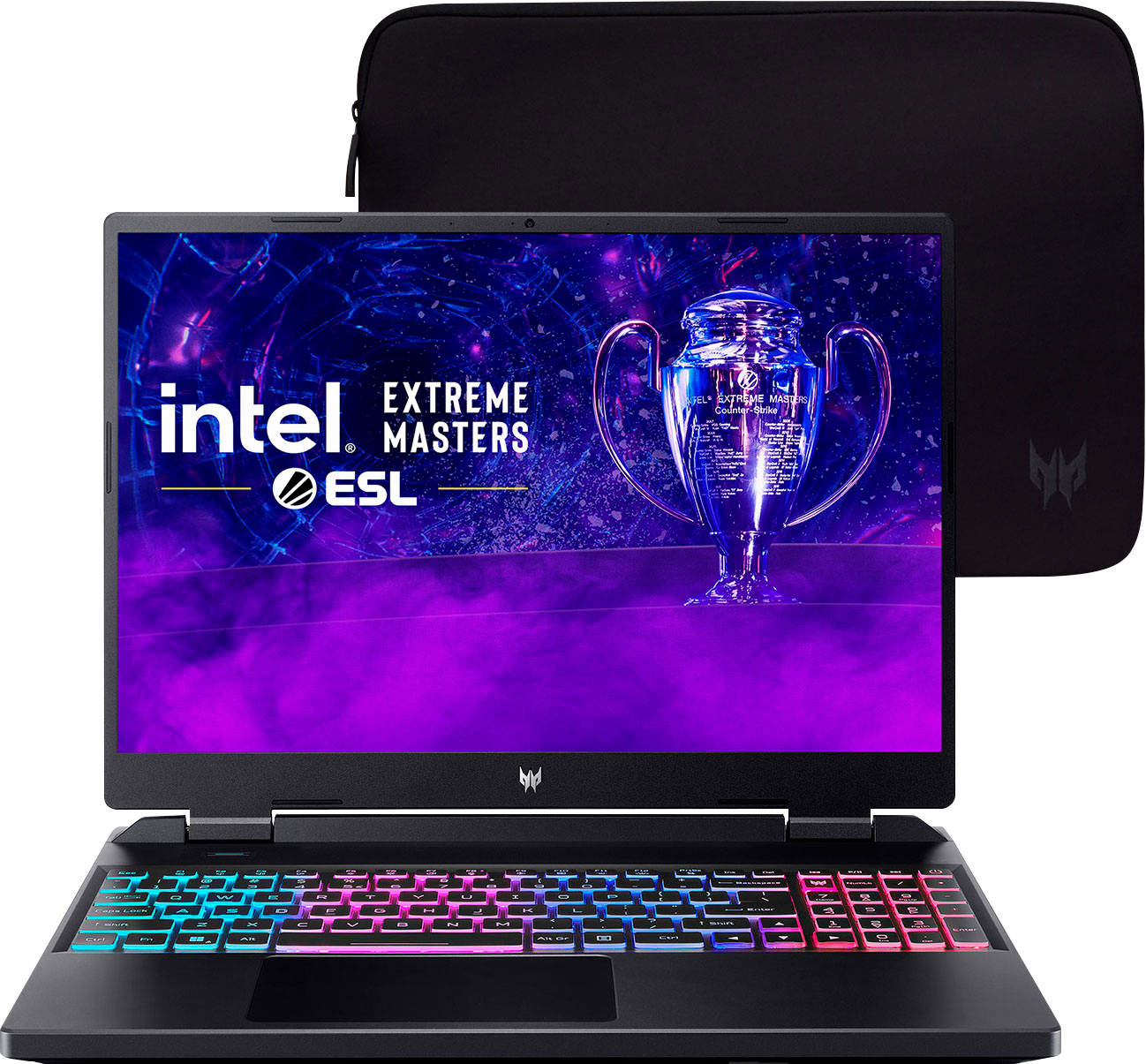 The Predator Helios Neo 16 comes with various configuration options, with prices starting from 35.99 million VND. Acer stands behind the quality of their product with a "VIP 3S1" warranty, covering three days, including weekends. Furthermore, should any issues arise beyond the warranty period, Acer pledges to exchange the laptop for a new one of equal or higher value, providing customers with peace of mind and confidence in their purchase.